Wedding Cakes
We will create the perfect cake for your big day
Getting Started
Here at Cakes by Úna we know the importance of having that perfect cake that reflects your wedding. Choosing the right cake can be difficult with so many options so that is why Úna works closely with each and every customer to ensure attention to detail.
Whether you have some pictures gathered of the style you like or you want to create a completely bespoke wedding cake, Úna works extremely hard to bring your dream wedding cake to life.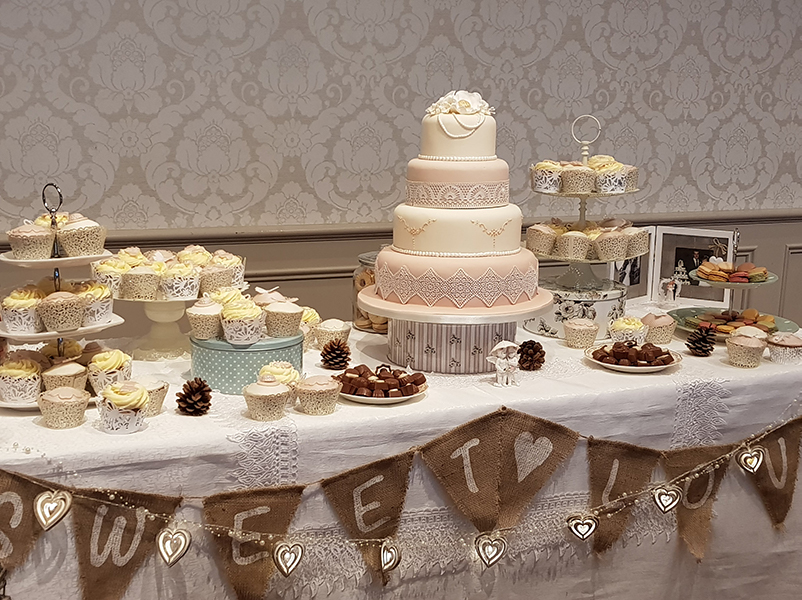 Cake Types
All our cakes are individually made to order using only the finest ingredients. We do not use preservatives or pre-mixes. We can offer a wide range of cake flavours to suit all tastes. People generally choose a combination of flavours in the different tiers.
The flavours available to choose from are:
Traditional Cakes
Traditional Wedding Cakes remain a very popular option for many people and it is the simplicity and delicate style that will wow the guests at your wedding. They have a timeless design and we can ensure that you can add your own personal touch be it a specific flower shape or icing finish.
The beauty of a traditional cake style is that they can suit almost every wedding theme and you can have whatever flavour you would like.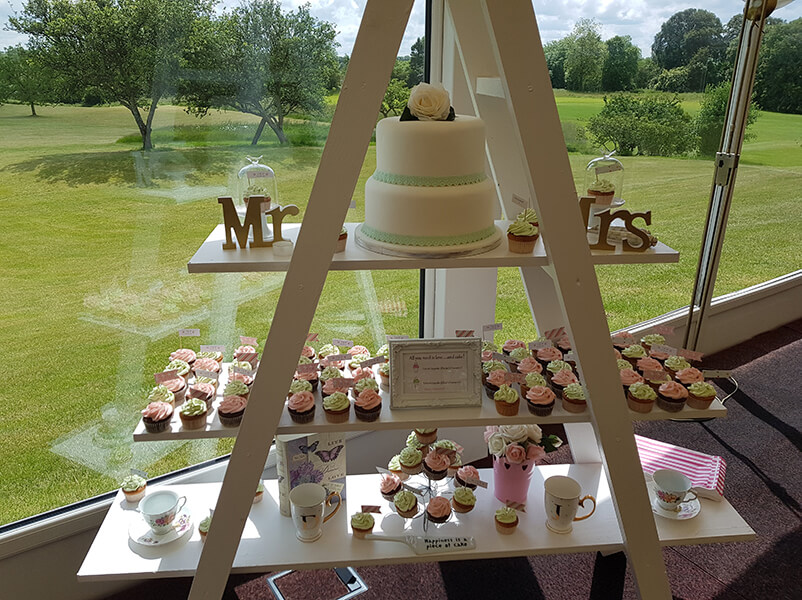 Advice
We can advise you about the number of tiers you need depending on your number of guests. If you have any special dietary requirements please let us know. We can supply gluten-free, dairy-free or vegan cakes.
Many couples choose to have cupcakes as part of their wedding cake display. We can make these in a range of flavours and designs. This is a particularly useful option if only a small number of your guests have special dietary requirements.
We cater for all weddings, whether large or small, to ensure you have a wedding cake to remember.
How to Order
Firstly, congratulations on getting engaged. You're now planning your wedding and we know there is lots to organise for the big day. We are here to make ordering your perfect wedding cake stress-free, allowing you to focus on all the other parts of your wedding.
The first step in the process is to arrange a free consultation with Úna. You can either do this over the phone or in person at our custom-built bakery and showroom. At your appointment we can discuss design ideas, decide on which fillings and cake mix you would prefer and answer any questions you might have.
Our advice is to get started early. We need at least three months' notice for us to arrange your beautiful wedding cake. If you are getting married at peak wedding times, then six months' notice is advisable. Once everything is agreed you need to pay your €50 booking deposit. This secures your date and is non-refundable and non-transferable. The balance of payment is required one week before your wedding.
Pay your wedding cake deposit

Check out our Wedding Cake Gallery below to see a selection of the styles created by Úna.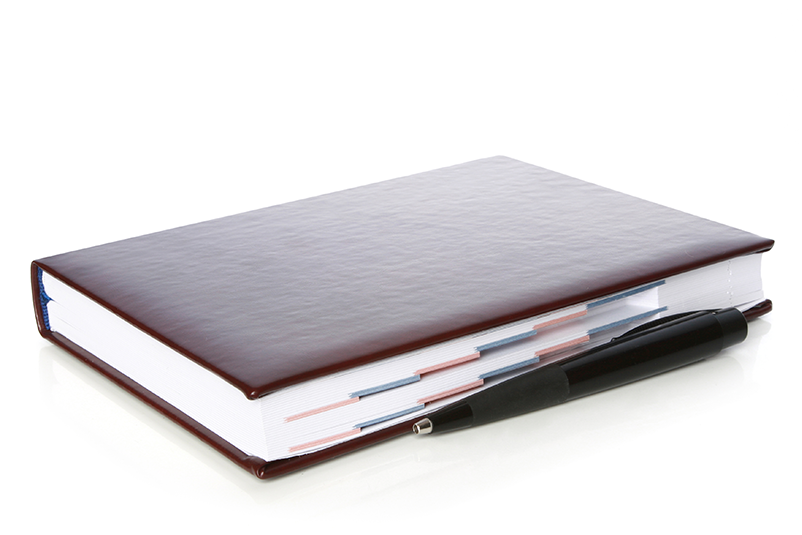 Looking to Order?
Perhaps you already know the kind of cake you would like. You can gather your picture references and get in touch with us.
We have some handy information about the ordering process so that you know you are in safe baking hands. Head on over to our ordering page by clicking the button below.